The Gemstone Giant awakens
Ethiopia's gemstone potential is exceptionally promising. Ethiopia has many varieties of high quality gemstones, including opals, emeralds, sapphires, amazonite, amber, rubies, tourmaline, aquamarine, chrysoprase, periodt, and as well as various types of quartz, agate, jasper. New discoveries are also on the rise, including the especially exciting discovery of the color-change chrome grossular green garnet, as reported in the  Journal of Gemology in 2018.   These new discoveries have brought Ethiopia's total reported gems up to over 40. Ethiopia has also become a significant producer of opal, sapphire, and emerald in recent years.  The field is wide open for investors to bring these extraordinary gemstones to a global market. Read more about these opportunities below.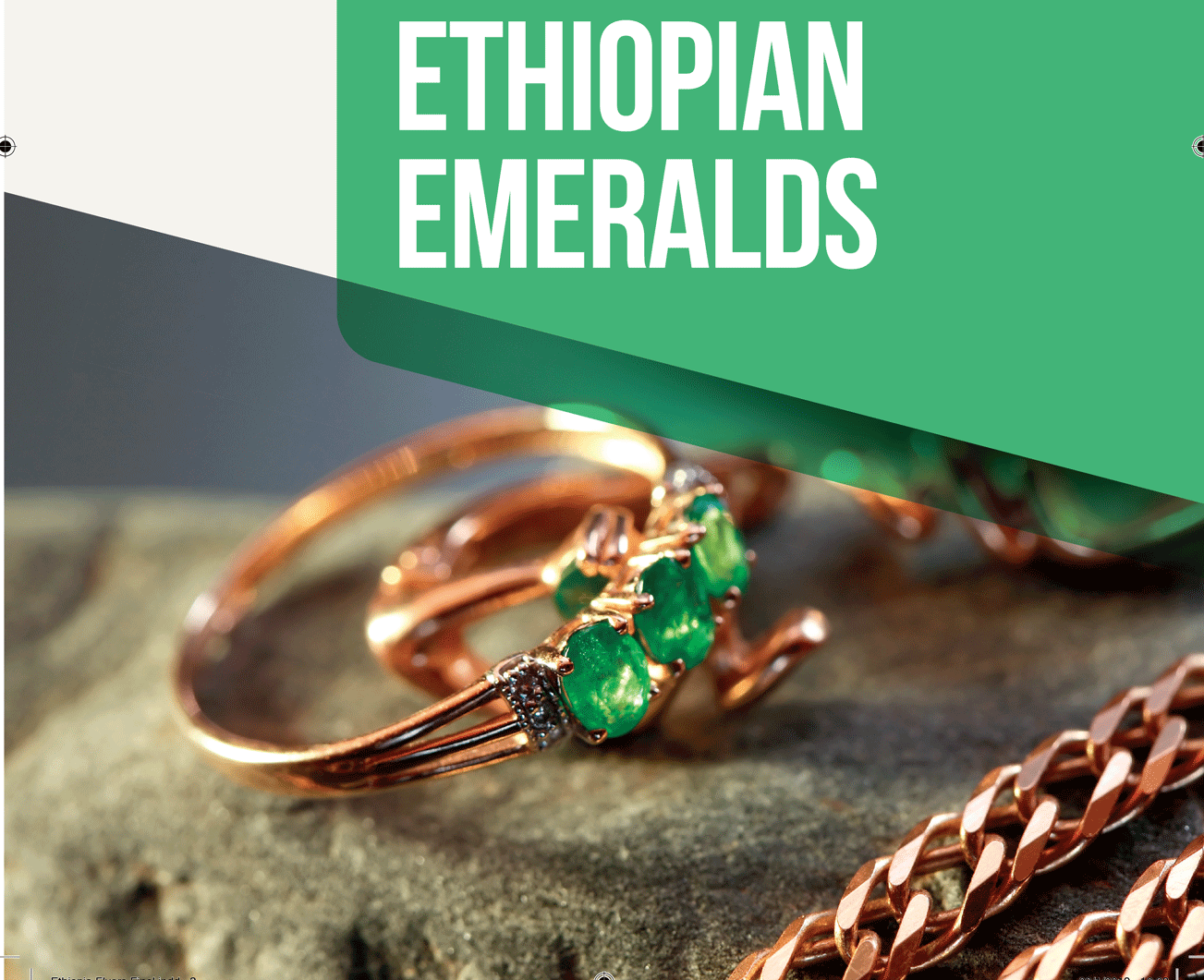 Commercial emeralds are suddenly a real and urgent opportunity for investors – Ethiopia is calling.
The vibrant green stone is one of jewellery's most beautiful and popular gemstones. An emerald pendant necklace owned by Elizabeth Taylor sold for $6.5 million in 2011, breaking down to about $280,000 paid per carat.
Until recently, emerald mining in Ethiopia has largely been carried out by artisanal miners who are organised into unions and cooperatives. As such, emerald mining is emerging as a major sector, creating job opportunities for more than 30,000 Ethiopians. Most emeralds are then exported to Switzerland, Australia and the United States.
International gem forums were buzzing in 2017 with the news of the high quality and size of Ethiopia's very recently identified emerald deposits. Discovered in August of 2016 by artisanal miners looking for tantalum, these new finds are comparable to those mined in Colombia in terms of hue and quality. The emerald deposits are located in the Sebo Boru district in the beautiful coffee-producing Oromia Region in southern Ethiopia, where the rural villages of Kenticha and Dermi host particularly high quality deposits.
Ethiopia is currently exploring ways to establish a traceability and identification protocol for emeralds, in order to certify their origin and maximise their value.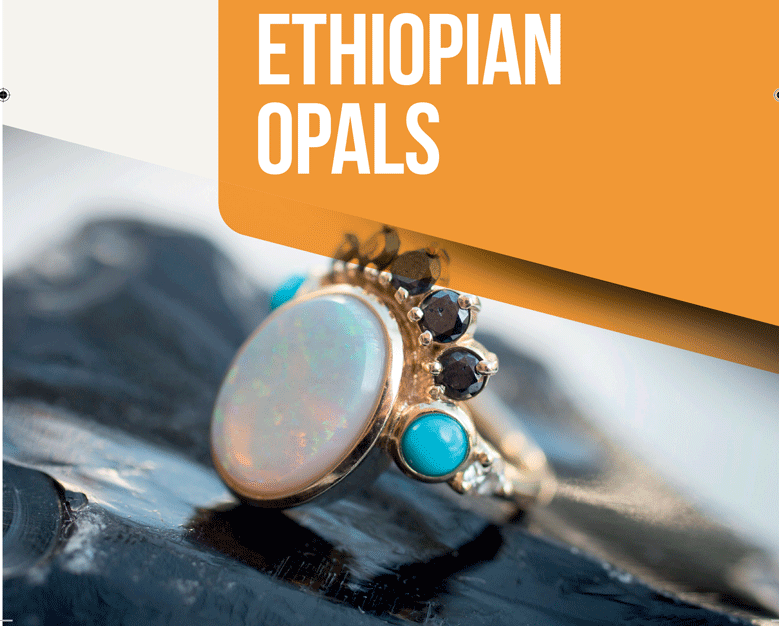 Ethiopia is well on course to become the first challenger to Australian opals.
In 2008, the discovery of spectacular Wollo opals in northern Ethiopia changed the game. This high quality, structurally stable and strikingly beautiful opal was exhibited at the Tucson Gem and Mineral Show in 2010, and Ethiopian opals have been unstoppable ever since. Between 2000 and 2014 alone, Ethiopia's exports of opals increased by 136.6%. More discoveries followed – there are now four types of opals being mined in Ethiopia, with the majority only discovered in the last decade: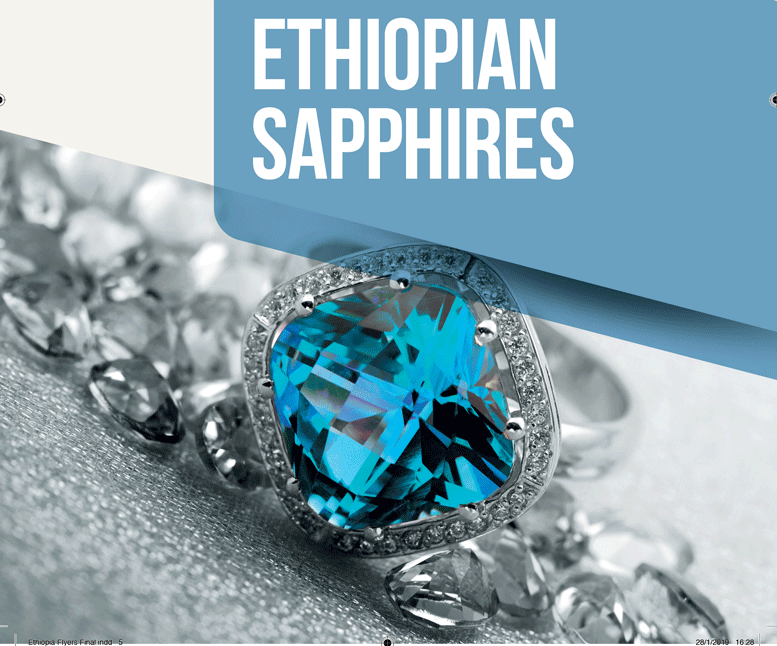 Quality sapphires are found in Ethiopia
Did you know that the top-end Apple Watch has sapphire glass in its screen? It does. But despite such industrial uses, this most beautiful gemstone is best known – and loved – for its breathtaking appearance in jewellery.
Deriving its name from the Greek word sappheiros, sapphires have been used in jewellery for thousands of years. The best-known sapphires are the brilliant blue variety, but they actually come in every colour of the rainbow—including orange, green, yellow and pink. Red sapphires are better known as rubies, although both are varieties of the mineral corundum.
The gemstone world was rocked in November 2016 with the news that high quality deposits of new and unique sapphire had been found in Tigray. Early samples taken near the villages of Awaet, Adi-Shumbro and Chila confirm the sapphires are of an impressive quality, good size and with a wide variety – easily comparable to the sapphires of Madagascar. These deposits fall within the western greenstone belts that run from the northeast to the south-west of Tigray, which is primarily an agricultural and cattle farming region. These sapphires are dominated by a blue-yellow-green series but they also include exciting varieties such as red, purple, white, orange, yellow and even a deep pink. All indications are that Ethiopia's newly discovered deposits are ripe for commercial exploitation. Limited geological and geochemical work in the belt to define the mode of occurrence means that the field is wide open for investors to bring these extraordinary gemstones to a global market.
Ethiopians have been mining sapphires artisanally for many years in Tigray, the northern-most of the nine regions of Ethiopia, particularly around a local town called Chila. There are three well-known types of sapphire in Ethiopia. Blue Star sapphire and Fancy sapphire are common, but it is the 'colour-changing' sapphire from the areas surrounding Chila which is of highest quality and commercially sought. These colour changing gemstones feature a blue, star and green series and can be classified as either 'High-Fe' sapphire or 'Low-Fe' sapphire, and are formed by magmatic and metamorphic processes. Ethiopia also produces the rare and coveted pink sapphires known as 'padparadscha' (from the Sinhalese word meaning aquatic lotus blossom), which has seen renewed interest since England's Princess  Eugenie revealed her salmon padparadscha engagement ring in early 2018.